Editor loves...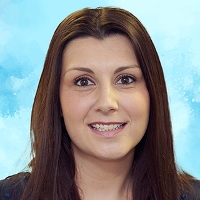 Danielle x Rhian and Craig's autmnal-themed do was styled to perfection and was captured by New Road Photography.
Originally they couple looked at Friday 13th dates in 2017 to reflect their first date, but all plans were put on hold when the couple welcomed their gorgeous daughter in December of that year!
The big date was then set, 12th October 2019, with Sandhole Oak Barn providing the perfect backdrop.
During the planning the bride- and groom-to-be decided that they wanted a personal touch, a sense of family and bring through the time of year with an autumnal theme. "The table décorations were a mix of autumnal flowers and foliage specifically including dahlias which resembled my late-grandparents," shares Rhian. "Conkers collected by our youngest boy George filled the base of the glass candle holders to bring colour and a seasonal feel, as did the natural log slices which were used as the base for our centrepieces to create a sense of bringing the outside in."

To read more all bout Rhian and Craig's big day, download the latest issue of Your West Midlands Wedding for FREE now at www.yourwestmidlands.wedding/free-download
If you like this, check out more inspirational ideas for your wedding.