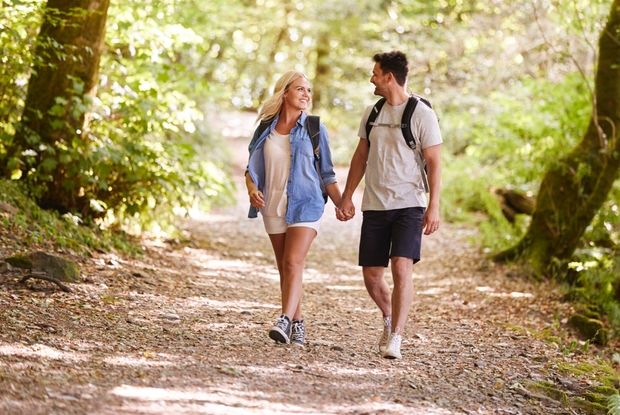 Cecilia Borjeson, in-house luxury accommodation expert from travel search platform, HolidayPirates (www.holidaypirates.com) shares her honeymoon inspiration

According to recent figures from the Office of National Statistics, more British holidaymakers are opting to take domestic breaks this summer instead of travelling abroad, following the hope of another heatwave. And in the wake of Greta Thunberg's flygskam, there is a growing focus on eco-conscious travel.

So, if you are in the midst of planning a wedding, and thinking about where you should celebrate your first time as a married couple, perhaps you should also consider a staycation?

The best thing about a mini-moon or honeymoon staycation in the UK is the element of choice and flexibility, from a wide range of luxurious spas, cosy countryside cottages, glorious lakeside lodges, and quirky glamping abodes.

To make your honeymoon staycation even more memorable, I recommend informing the hotel ahead of your arrival that you are on your honeymoon. Most hotels will offer honeymoon packages with nice extras, such as rose petals strewn across the floor or a bottle of bubbly waiting for you on arrival. If you cannot see it on the website, call the hotel in advance, let them know that you will be celebrating your marriage at their hotel, and see what they offer. Who knows, you might even receive an upgrade!

Here's my top hotel suggestions in the UK:
Bath House, Stratford-upon-Avon The Bath House, located deep in the woods, offers a unique and truly secluded getaway. The ceiling and walls of the main room and bedroom is festooned with shells and dripping icicles. The home has a living room downstairs and a full-floor bedroom on the second floor, boasting an open fire and high ceilings. The main attraction is the plunge pool in the basement, though, which is apparently a medical essential from the 18th century, when the house was built.

Finn Lough, Fermanagh
This top-rated glamping bubble offers a really unique take on a romantic getaway. Tucked away in the forest of Fermanagh in the Northern Irish Lakelands, the 180-degree transparent dome is perfect for stargazing. Snuggle up in bed in fluffy bathrobes and just enjoy. Spend the days hiking, fishing, cycling and, when you're ready, relax at the nearby spa.

Boringdon Hall Hotel & Spa, Devon
Referred to as 'the enchanted place on the hill', Boringdon Hall is a five-star hotel made famous by its rich history, dating back to 956 AD. Its spa - Gaia - is a luxury spa set within the grounds of the hotel. The spa's interior and exterior encompass natural materials including wood, stone, and glass for natural light. The hotel also hosts two restaurants: Gallery Restaurant and Mayflower Brasserie.

'Black Moon' Cottage, St.Ives
This striking one-bedroom property overlooks the bay towards Gwithian lighthouse and has the waves of the Atlantic crashing in beneath it. Featuring rustic masonry, stainless steel and a mixture of black marble and granite, it looks like it's been carved out of a rock. Definitely a winner for anyone that loves being close to water and taking a dip!

If you are interested in finding a package honeymoon deal, find a roundup of the best ones from HolidayPirates via this link: https://www.holidaypirates.com/destinations/europe/united-kingdom/

About Cecilia Borjeson...
Cecilia Borjeson is the in-house travel expert for luxury UK accommodation for one of Europe's fastest growing, free-to-use, travel search platforms and apps, HolidayPirates. Holidaypirates works with providing users with the best international value for money international travel deals. Since its inception in 2012, the company has grown into an internationally renowned travel portal, with a following of over 10 million on Facebook and 900,000 newsletter subscribers, achieving 30million monthly page visits, 10million app downloads, and having launched their services across 10 countries in seven different languages.