Ask the experts
Here is a selection of Q&As from Your West Midlands Wedding magazine. If you would like your question answered by our experts, please email it to editor@yourwestmidlands.wedding.
To view more Q&A's on a different topic, please select one from the list below.
Hot topic: Decisions, decisions
Local experts advise on your winter wedding woes
---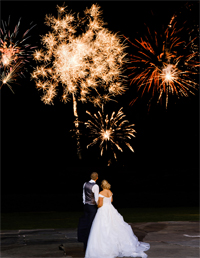 It's got to be perfect
Q. My wife-to-be and I can't decide on the type of photography we want for our wedding and need to book a professional asap. How can we make a timeless choice?
A. Clive Blair says: There are many different options around today ranging from very posed and stylised, where everything is choreographed and carefully produced, to a totally natural, documentary style of photography where everything is captured as it happens. Trends and tastes change so fast, no one really knows what will stand the test of time, so it can be hard to decide what to opt for. My advice is to not worry about what others believe to be better, but to choose what you and your partner both like. If you're a traditional couple, then choose a photographer who concentrates on posed photos to show off your dress at its best. Or alternatively, if you're more relaxed, then look for a professional who will capture the spirit of your day in a natural documentary manner, rather than concentrating on posed group shots.
---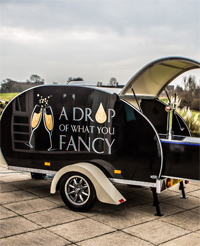 A glass and a half
Q. My partner and I are looking for fun ideas for our wedding drinks menu – what can we offer that will wow our friends and family?
A. Emma Wigley says: In 2018 floral drinks are set to be a huge trend – why not try a marmalade gin fizz, finished with fresh orange zest and thyme? Or for an alternative, quirky twist, sugar dip the rim of a coupé glass, fill it with candy floss, add a dusting of edible stars and lashings of fizz – it's truly delectable.
---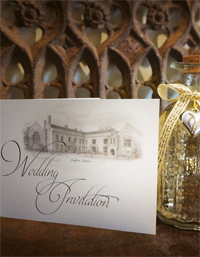 Save the date
Q. My husband-to-be and I are going to tie the knot in a gorgeous traditional manor house and would love invitations that suit the venue. What ideas would you suggest?
A. Trish Morgan says: Your stationery should reflect the look and feel of the day. Cameo Creative Wedding Stationery offer beautiful ranges, one of which features handdrawn illustrations of your chosen venue. The simplistic graphic style puts the venue centre stage, celebrating the natural beauty of your chosen setting – after all, that's what you chose it for. The accompanying collection of stationery continues to centre around the illustration keeping it consistent, while ensuring an air of tradition is present throughout. The striking illustrations will cause anticipation, give your loved ones a sneak preview of your wedding setting, build excitement and ensure that when your big day comes around, everyone is ready for the feel of the day.
---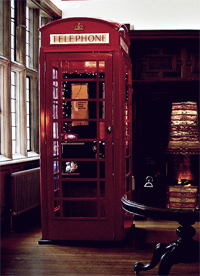 I just called to say...
Q. I like the idea of a guest book, however, we're looking for something a little different and quirky for our up-and-coming nuptials. What would you suggest?
A. Robert Giles says: Guest books, are in theory, a great idea to record the thoughts and well wishes from your family and friends on the day of your wedding. However, in reality a small book on a table isn't particularity interactive and can easily be overlooked. Too often when a guest book is thrust in front of your loved ones they will defer back to writing a generic, congratulatory message, which is a shame as your wedding is a perfect time to collect personal memories from those that mean the most to you.

I'd suggest considering something new, which will capture the attention and interest of your nearest and dearest. The Voice Messaging Company offer a service where your invitees can leave a voice message in a replica of the iconic British red telephone box.

Not only will it act as a wow-factor focal point, the privacy of a booth will leave your guests feeling more inclined to leave you heartfelt messages. And as the day progresses and your guests become merrier you'll hear plenty of advice, tales about you and your partner from yester-year; and when it's kicking out time, someone will try and use it to order a taxi. At the end of your wedding we save all the messages onto a vintage telephone. It's a physical keepsake from your big day and whenever you want to reminisce, simply pick up the handset and listen.
---
Contact our experts...
Robert Giles
Voice messaging services
Trish Morgan
Wedding Stationery
---