Editor loves...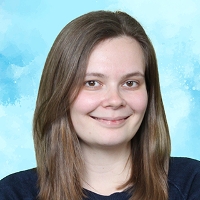 Melissa x The Lion Ballroom in Leominster is a new up-and-coming licenced wedding venue that dates back to 1839. The magnificent Georgian Grade II listed ballroom has the perfect combination of glamour and history with modern facilities and plenty of space to take photographs. Available to hire exclusively for 48 hours, the booking includes the use of tables and chairs, car parking, an outside area and a paying bar. Bespoke wedding packages are also available on request with a variety of options that allow you to incorporate your colour scheme into your dream wedding. Options include styling of the venue, colour schemes on the tables and a choice of flowers. The Lion Ballroom offers flexibility and the personal touch. There's also a selection of trusted suppliers who are able to offer their services if requested.

The venue is the ideal setting for weddings with a grand ballroom that can comfortably seat 80 guests for a catered event and a range of booking options to accommodate all budgets.

Visit www.lionballroomleominster.co.uk for more information or follow www.facebook.com/lionballroom or www.instagram.com/the_lion_ballroom. Alternatively, call 01568 612 277 to arrange a viewing.

Photographer's credit: www.facebook.com/abbifisherphotography

Read more news in our April/May issue - available to download for free now.
If you like this, check out more inspirational ideas for your wedding.
Be notified when our latest issues are available to download
Register now to be kept informed with all the information in your area to help you to make the very best choices for your wedding.