Ask the experts
Here is a selection of Q&As from Your West Midlands Wedding magazine. If you would like your question answered by our experts, please email it to editor@yourwestmidlands.wedding.
To view more Q&A's on a different topic, please select one from the list below.
Hot topic: Keep calm and carry on
Local pros solve your big-day woes
---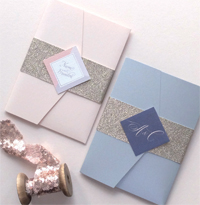 The paper chase
Q. I'm looking for gorgeous save-the-dates and wedding stationery for my nuptials, the only trouble is I'm not sure what style I'm looking for, or even what I should be asking local stationers before making a final decision – help!
A. Mara Lagonigro says: A good place to start is the style – have you decided on your theme? If you have, would you like your stationery to match? Your stationery can beautifully complement your wedding, so I'd suggest thinking about your look and colours. I love Pinterest, so that would be the first place I'd advise to search for inspiration. Wedding stationers will usually have collections that you can choose from, with words and colours that can be personalised to reflect your theme. My most popular designs are simple and elegant, but if you want something really special and unique to add an extra personal touch to your day, consider asking a stationer for a bespoke design. As well as invitations and on-the-day items, you might consider more unusual things such as sparkler tags, welcome signs and favour tags. Think about what you'd like, but be realistic with what you can afford with your budget.
---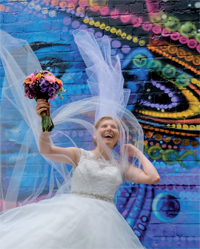 Picture this
Q. I'd like my wedding images to be timeless, but I'd also like to include a few fun extras. What's set to be the next big trend in the world of wedding photography?
A. Clive Blair says: The next 'in thing' is always hard to predict, as it all depends on what captures the public's imagination and how different photographers interpret that theme. But to give you a clue about what I'm hearing about: a lot about drone photography, which gives the photographer a unique vantage point of the wedding. Keep in mind though that generally the quality of the images won't be able to match a professional grade camera, instead the images are generally used as a fun and quirky angle on a familiar scene to supplement the main photography.

Another trend I've noticed is the increased use of black and white images, giving couples a vintage-style classical wedding coverage. I shot a wedding a few months ago where the couple requested a 100 per cent black and white coverage! Be careful though if you choose this style because it's different and you're only looking for a few fun extra images. Check if your digital files are supplied in colour too incase you change your mind later on.
---
The long and short of it
Q. I'm just 5ft tall and I'm worried that I won't be able to find the one as the dresses might swamp me. What would you suggest I do?
A. Jane Arthurs says: Every bride should feel confident walking down the aisle regardless of shape or size and why shouldn't you feel special and beautiful?

You'll want a dress to show off your best features, whether that's your small waist, shapely neckline or gorgeous back.

Drop waist dresses are great for lengthening the body, making you appear taller.

All brides want to look elegant and amazing for their special day. You may want to add inches one way or even take inches from areas, or want to hide bits but show off other assets. This can all be done with the correct dress. Go and try on wedding gowns with an open mind.
---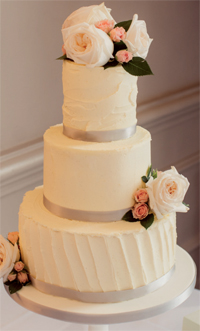 A slice as nice
Q. My family isn't particularly traditional, whereas my husband-to-be's family is. I'm not keen on fruit cake, but they're insistent on having one. How can I keep the peace and make everyone happy?
A. Pia Cato says: Keeping the peace when it comes to organising a wedding is crucial. Luckily there are quite a few different options for you and mixing the traditional with the not-so-traditional. One lovely idea is to have the bottom tier as fruit cake and the top tiers made of sponge. Alternatively, if you don't want that much fruit cake but want three tiers, you could have two tiers of sponge and a dummy cake could be stacked on top. A separate fruit layer would then placed in the kitchen and be served after it had been cut. The entire bake could be iced in fondant, buttercream or royal icing. To make the design more up-to-date, each tier could be iced with a different texture or even a different medi
---
Contact our experts...

Clive Blair
Photographer

Jane Arthurs
Boutique owner

Mara Lagonigro
Stationery

Pia Cato
Cake designer
---