Ask the experts
Here is a selection of Q&As from Your West Midlands Wedding magazine. If you would like your question answered by our experts, please email it to editor@yourwestmidlands.wedding.
To view more Q&A's on a different topic, please select one from the list below.
Hot topic: Keep calm and marry on
Regional experts answer questions on wedding woes
---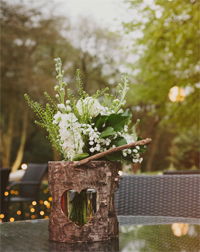 Style me pretty
Q. My partner and I are struggling to agree on a theme or colour scheme for our big day, are either of these a necessity for our nuptials?
A. Emma Peak says: Choosing a particular theme or colour scheme is a traditional idea, while it isn't necessary it can make planning all the different aspects of your wedding easier if you have one in mind. Plus, your suppliers will also be able to quickly establish designs for their work, which will help to ensure everything comes together seamlessly on the day. You don't have to be as strict as choosing white and gold, I often advise couples-to-be to put together a creative moodboard with ideas. This can be a fun and modern way to gather ideas, decorations and colours that you both like.

A top tip if you're struggling with ideas is to look at your venue's design and décor. If there are any strong hues within the interior, it would be easier to work with these, rather than work against them with a totally different colour palette. It can also be a good starting point to assess the type of venue, you've chosen – a grand manor house would work quite well with and elegant theme with a little glitz and glamour? Or has the setting got a rustic, woodland-vibe that could be incorporated? Looking at these areas will definitely give you a starting point.

The interiors at Moddershall Oaks have a very neutral palette, so it's easy for us to accommodate a variety of themes and colours.
---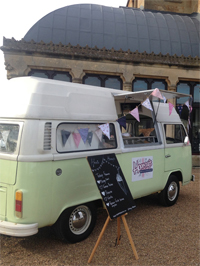 Ice as nice
Q. I'm looking for a fun alternative to the dessert for my spring wedding – ideally I'd like something that would keep all our guests happy. What would you suggest?
A. Sara and Sasha Young says: Hennie, our super cute vintage VW ice cream van, would be perfect to attend your reception. Hooray's will create a fabulous selection of award-winning, artisan gelato ice cream and sorbets, for your special day too!

You can spoil your guests with your personal section of yummy flavours, or we can even create a bespoke flavour exclusively from the favourite flavours of you and your fiancé. If you have guests who require gluten-free, diary-free, or vegan options, we can also offer you a range of free-from flavours too.

Served in cups, cones or as sundaes, with a fun sprinkles table, it will be a dessert that will keep all your guests happy.
---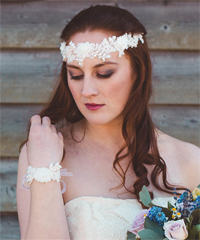 Hello, gorgeous
Q. I haven't decided on a bridal hair style yet. However, I do know I want to incorporate a gorgeous accessory. What would you suggest I opt for that would suit both up and down dos?
A. Julieann Bird says: Accessories are really important as they provide the link between you and your wedding gown. If you're undecided on your bridal style then keep your options open by choosing a versatile headpiece that looks picture-perfect.

Traditional headbands are fabulous as they sit securely and are easily fixed into your tresses. You'll be spoilt for choice as there are a huge range of beautiful designs, from single to double bands as well as ones with stunning side features. They come in a variety of amazing finishes too; dazzling diamanté, elegant pearls or a gorgeous mix – there's a headband to suit every style of dress!

Bridal headpieces that tie with ribbons around your head also work well, and are extremely comfy to wear; an important consideration as you'll be in it all day.

Why not choose a design that you can wear across your forehead as a brow band for an exquisite vintage bohemian look? Alternatively, opt for a hair accessory tied in the traditional Alice band position for a more romantic and classical wedding day style.

You can even make a feature of the pretty ribbons letting them hang long and loose or weaving them into a bridal braid, or tuck the ends away into hair worn up so they can't be seen.
---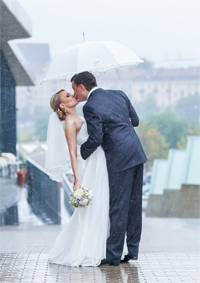 Weather worries
Q. My fiancée and I are hoping for lots of stunning al fresco shots from our July nuptials, but we're worried rain may ruin them. What do you advise we do if the weather isn't on our side?
A. Che Birch-Hayes says: If the weather isn't looking good for your nuptials, embrace it! If you're willing to be a bit adventurous the rain can make for amazing photos – don't be afraid of it, just prepare yourself. Alternative footwear can help here, invest in some wellies or comfortable trainers so you can both have a little walk for natural al fresco photos easily. A double or extra large umbrella can also be useful for great couple portraits too.

Although you may have some rain on your day, it's unlikely to fall all day so allow your timeline to have a little bit of flexibility, so if there's a break you and your photographer can pop out off the cuff.

Remember, if you are looking forward to some photos outside then consider your wedding dress too – a 20ft train with a cathedral-length veil could make things a little more challenging outside, especially in the rain!
---
Contact our experts...

Che Birch-Hayes
Photographer

Emma Peak
Wedding planner

Julieann Bird
Jewellery and accessories designer

Sara and Sasha Young
Caterers
---