Ask the experts
Here is a selection of Q&As from Your West Midlands Wedding magazine. If you would like your question answered by our experts, please email it to editor@yourwestmidlands.wedding.
To view more Q&A's on a different topic, please select one from the list below.
Hot topic: From favours to photos, we've got it covered!
Local experts offer stellar advice on wedding woes
---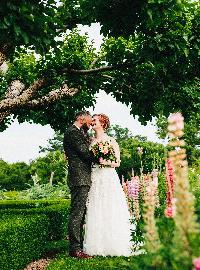 Worth a thousand words
Q. My wife-to-be and I are excited about getting our photos back after the big day. How long does the editing process take and will it take longer if we decide to purchase an album too?
A. Andrew Craner says: The amount of time newlyweds might have to wait for images can depend on what time of year they tie the knot. I personally tell my couples that it will never take longer than eight weeks, even during the peak summer season. My clients who wed out of the prime wedding season tend to get them back in around two to three weeks. It won't take any additional time to get your digital images back if you're having an album, as the selection and design process comes after this. I ask my couples to favourite the images they'd like me to use in their album design in my online gallery – it's super easy! They get to view and approve an online proof of the album design before I hit the order button, so there's plenty of opportunity to request tweaks.
---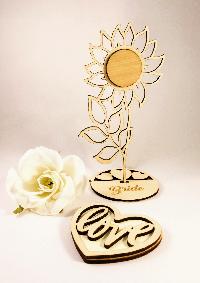 From me to you
Q. I'm looking to combine my place names and favours so our guest have a special personalised gift from our nuptials. What would you suggest?
A. John Winwood says: I'd recommend trying to keep it as personal as possible. Providing a gift that is a bespoke memento and acts as a reminder of your special day is priceless and will continue to bring a smile to your loved ones well after your wedding. A fantastic example of this that we have recently created were sunflowers personalised with the name of the guest that visually reflected the theme of the client's wedding, which was important to them. If you prefer something a little different, we've also produced heart notebooks so that the happy couple can write a personal message to each of their friends and family members to really give their favour a thoughtful touch. Keeping it simple and personal to you will ensure long-lasting memories of the day itself.
---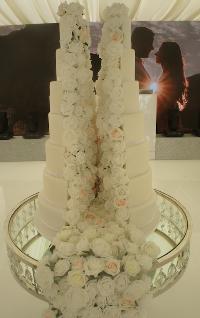 Trend report
Q. My husband-to-be and I are set to marry next year and would love a cake to wow our guests. What are set to be the top trends for 2019?
A. Nyree Rahman says: Cake designs are becoming riskier and more fun with less structure and formality. Shapes are changing from a traditional round to a mix of squares and rounds as well as hexagonal layers. Taller bakes are becoming popular, even for intimate weddings, and couples are choosing to have fake tiers to give the really grand look without surplus cake.

Brides are beginning to discover romantic, dark and mysterious tones that are almost Medieval-inspired, which look perfect decorated with deep-toned blooms, whether fresh, sugar or artificial.

The rustic, naked cake trend is moving towards a fuller, solid buttercream finish. There will also be a more general shift in icing hues, moving away from stark white and playing around with different tones, adding hints of autumnal colour including reds, greens, oranges and yellows.

With texture, creating movement and getting away from smooth structures has dominated designs in previous years.

Flavours for 2019 are leaning more towards the lighter notes. Our most popular flavour would have to be the vanilla cake which has a beautiful buttercream, and a delicious strawberry preserve. This is followed closely by the zesty lemon cake with a fresh lemon buttercream.

Our advice would be to be different and have some fun. Also experiment with metallic or heavy metal influences, as there is a lot of gold and silver in the 2019 fashion trends and it's a perfect way to make a statement, whilst adding some glitz and glamour – it's your one chance to have the cake of your dreams!
---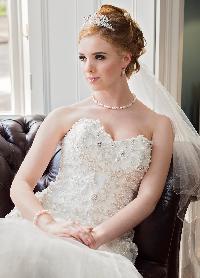 Finishing touches
Q. My gown has a sweetheart neckline and I really want to find some gorgeous jewellery to complement it. What would you recommend?
A. Julieann Bird says: Wedding gowns with this neckline look striking when teamed with a necklace. Before choosing the right pendant, here are some things to consider:

- Strike the right balance. If your dress has lots of detailing on the bodice then it's a case of less is more. Opt for a simple design such as a string of pearls or a pretty pendant. In contrast, simple, structured gowns look elegant when accessorised with more elaborate, statement pieces.

- Shorter necklaces, which lay at the base of your neck, best suit chic up dos. Pendants and longer chains look lovely with half-up or fully down tresses as they give the illusion of a longer neck, which will streamline your silhouette.

Don't forget to finish your bridal look by adding a pair of pretty earrings. These not only frame and make a feature of your face, but will lead the eye past your necklace onto your fabulous wedding dress.
---
Contact our experts...
Andrew Craner
Photographer
Julieann Bird
Jewellery and accessories designer
Nyree Rahman
Cake Designer
---