Ask the experts
Here is a selection of Q&As from Your West Midlands Wedding magazine. If you would like your question answered by our experts, please email it to editor@yourwestmidlands.wedding.
To view more Q&A's on a different topic, please select one from the list below.
Hot topic: Keep calm and marry on
Regional experts answer questions on wedding woes
---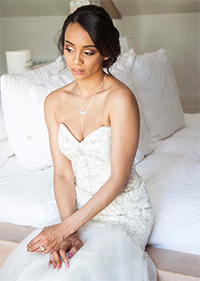 Help, I need somebody
Q. I'm really struggling to find the dress of my dreams, but I've no real idea as to what I'm looking for. What would you suggest I do?
A. Joanne Taylor says: Our best advice is to get yourself to a bridal boutique and try some dresses on!

Tell the bridal consultant that you have no idea what you are looking for so they know the level of help you need. While lots of brides find their dress on their first outing, we recommend visiting at least two shops and try on at least a handful of designs.

Too few and you won't have given yourself a chance to try all the styles, and too many might just confuse you. Because of the nature of our business we find our average bride tries about 10 gowns in our store alone as we stock more designers than regular boutiques – there's currently 30 here at our Coventry store.

You should also be considering trying different shapes such as A-line, fishtail, fit to flare and empireline, and in different fabrics too including, satin, lace, taffeta, organza and tulle.
---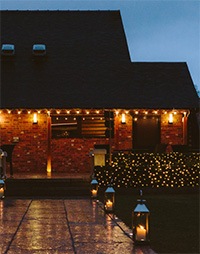 Total washout
Q. My husband-to-be and I are planning an al fresco wedding in August. With the British weather being so unpredictable should we have a contingency plan in place should there be a down pour?
A. Emma Peak says: It's always best to ensure you choose a venue that can offer an inside alternative should the weather not be on your side. Due to the British climate most venues tend to offer this and at Moddershall Oaks we make this one of our top priorities. We always have our ceremony room inside prepared for any eventuality. Even on the sunniest summer's day, the indoor ceremony will be ready to go should the weather decide to change its mind.

We've also designed our indoor space to be full of natural light, so that even if the weather pushes you indoors you'll still enjoy your day in a lovely bright room.
---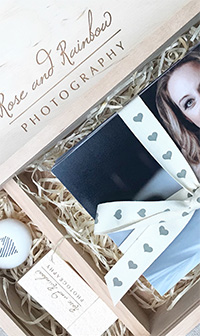 Gifts galore
Q. I want to get my husband-to-be a great alternative wedding gift; a watch or cufflinks aren't going to cut it. What would you suggest?
A. Samantha Davis says: If you're the kind of lady who thinks outside the box and doesn't want to give a traditional present on the morning of your nuptials, how about a gift that's just been just as much fun to create as it has been to receive?

Organise a boudoir shoot, dig out your favourite sexy underwear, go on a little shopping trip, or alternatively you could wear your wedding underwear.

The images – elegant, beautiful and totally you – would make the perfect gift for your husband-to-be. The package includes 10 fully-edited high resolution images on a USB with 6x4 printed versions stored in a wooden presentation box. There's even the opportunity to have a full makeover too from the lovely Gemma of Make-up and Hair by Gemma.
---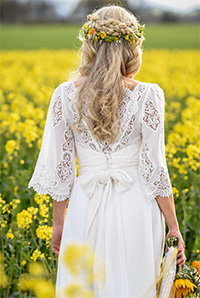 Go your own way
Q. I'm looking to have a bespoke gown made for my nuptials. Are there limitations on what I can ask for and how long would the process take?
A. Jennifer Bone says: At My little Wedding Shop, we work with you to transform the image in your head into a beautiful outfit that works for you on your big day.

The design process for a bespoke gown is fun and can really open your mind up to the possibilities. Once you've chosen the silhouette and overall style that you'd like, then together we start to explore fabric options, lace choices and personal embellishments that make a design truly yours.

We have books of lace designs, a range of fabrics in different weights and shades and our own in-house collections to give lots of inspiration.

During the design phase, I'll sketch up your idea with the different options we've shortlisted and provide you with a quote, and I'm happy to keep updating your design until we have it just right!

There are no limitations on what you can ask for, the key is ensuring the final product is not only beautiful but comfortable, wearable and within your budget.

The creation of your gown includes a minimum of three private fittings. In each appointment you'll see your dress progress until your final fitting when you'll get to try your gown on with your chosen accessories and see your full bridal look.

One of the lovely things about having your wedding outfit made is that if you would like to change your long sleeves to three-quarter-length sleeves then you can! Or if you decide on a different belt design, more or less embellishments or even beading, then these can be mocked up options for you to choose from in your fittings.

At the boutique my team and I usually work with brides from six months to a year, but it really does depend on your time frame. We can accommodate most brides whether you're getting married in two months or three years – all you need to do is ask.
---
Contact our experts...

Emma Peak
Wedding planner

Jennifer Bone
Dress designer and boutique owner

Joanne Taylor
Boutique owner

Samantha Davis
Photographer
---